Another Battle Royale game, huh? It seems like these past few years, this genre is all we hear about. But Apex Legends is bringing something new to the table, and that's what we'll be talking about today. University Networking Gaming Society is proud to present an event based around this game at Your University.
First of all, what is this new game everyone's talking about, Apex Legends? Well, it's a free-to-play battle royale game developed by Respawn Entertainment and published by Electronic Arts (EA). It was released on February 4th, 2019 without any prior marketing. What's so special about this game is that it brings elements from many games into battle royale genre. You could say it's a mix of PUBG (PlayerUnknown's BattleGrounds) and Blizzard Entertainment's Overwatch. A battle royale hero-shooter. The events of the game take place 30 years after Titanfall 2. There are 3 roles, each role featuring a hero with different abilities, strengths, and weaknesses. You have roles such as Offence, Defense, Support and Recon. Players are grouped into squads of 3 and dropped on a battlefield without any gear and your objective is to be the last squad standing.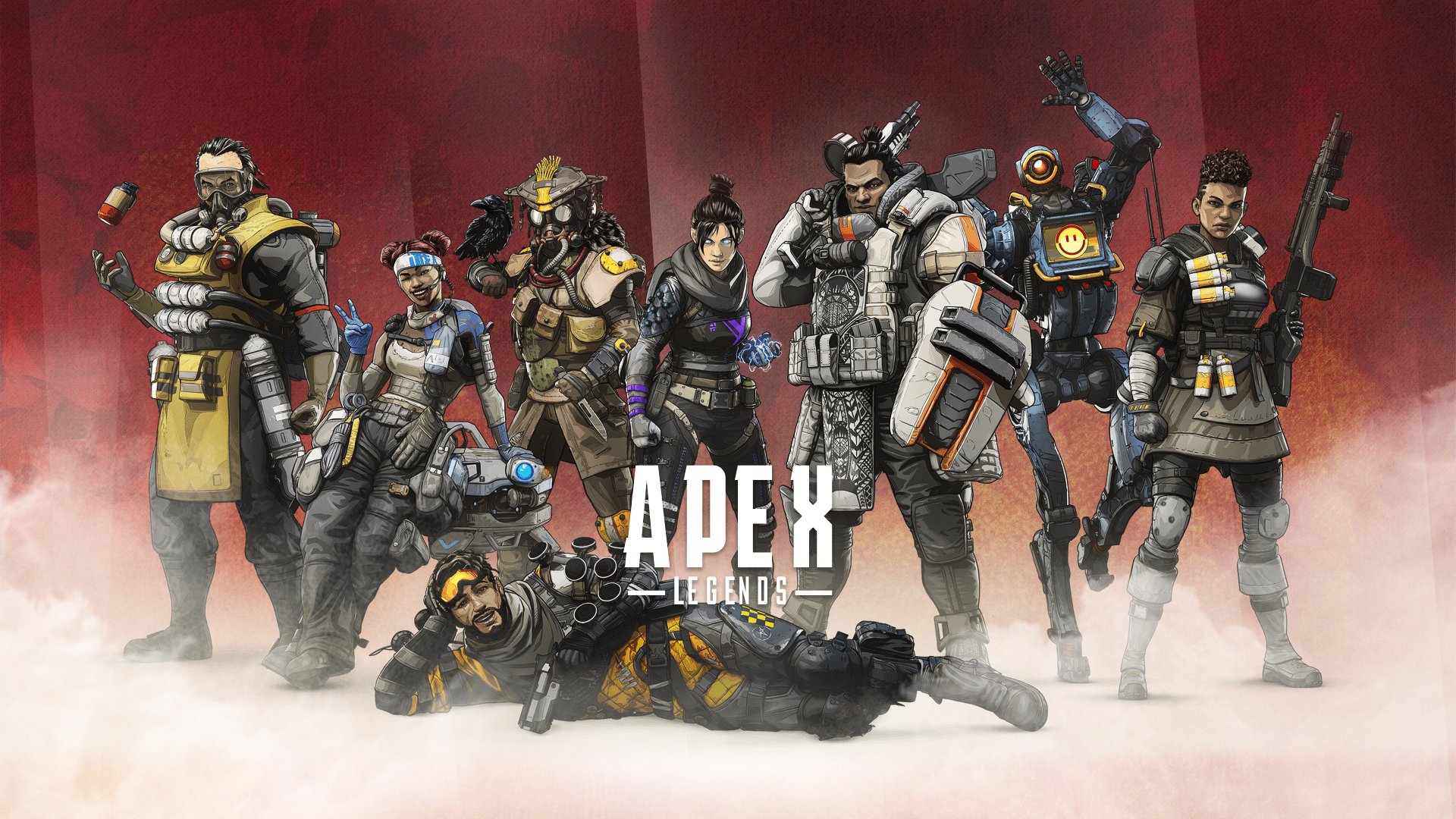 Apex Legends' popularity.
Eight hours after the launch of the game, it surpassed a million unique players, reaching 2.5 million players within 24 hours. One week after the release, the game had reached a whopping 25 million players, and by the end of the month, that number had risen to 50 million. Apex Legends also received favorable reviews by game review sites, becoming the 2nd highest reviewed game in 2019.
Let's talk about the event itself.
What we have in store for you today is a combination of a battle royale tournament, gaming booths and much more. But let's talk about the tournament first. There will be only one game format. 20 Squads of 3 on Apex Legends' default map. EA's rules apply, we are not going to change anything. In addition, the reward for the winning squad will be a few sweet Apex Legends gaming peripherals like mousepads, keyboards, gaming mice and headsets. Second and third place will receive cosmetic rewards and loot boxes. You will also be able to buy some cool exclusive stuff at our booths, and try out some other games.
We're looking forward to seeing you there!